This Summers BEST Reading List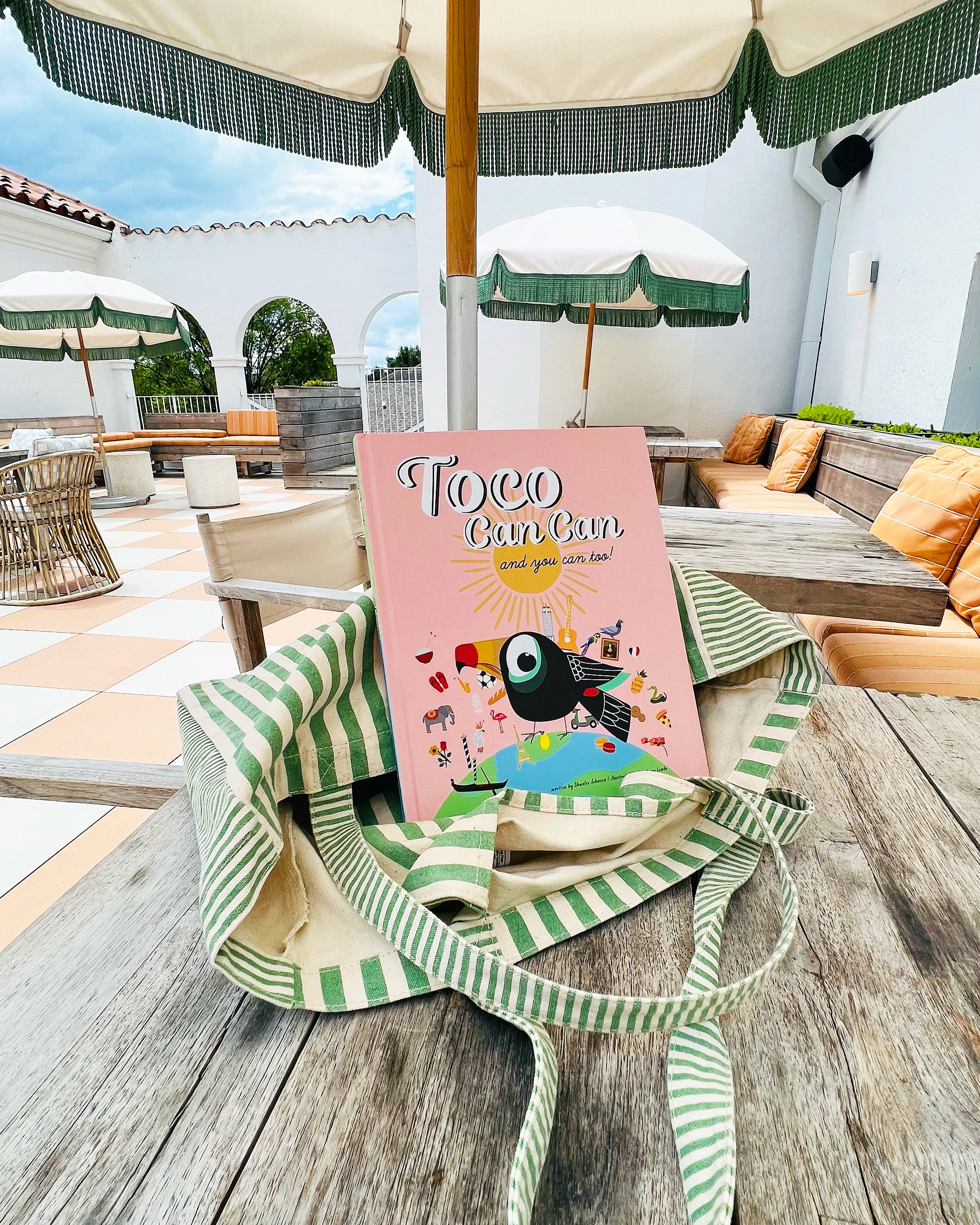 Toco Can Can and you can too!
Our favorite new book on the market.  An inspiring story about a baby toucan bird who flies around the world meeting new friends, learning about different cultures and exploring places like the Louvre in Paris and flying through The Grand Canyon.  You and your little ones will love everything about this book.  It was only recently published this summer and is already climbing the best sellers lists.
Dragons Love Tacos
 One of our favorite books from the last few years and still going strong.  A quirky story about dragons with a love for all types of tacos. A #1 New York Times bestselling phenomenon and a must in every kid's library.  The author, Adam Rubin has already written a delicious sequel called Dragons Love Tacos 2.
One Love
This happy little book was inspired by Bob Marley's song, One Love and written by his daughter Cedella Marley.  A vibrant and fun book bringing the song lyrics to life. 
Llama Llama, I Love You
With short and simple rhyming text, Llama Llama, I Love You shows young children sweet ways to express their love all year round. 
Written by Anna Dewdney who also wrote the impressive, Llama Llama Red Pajama book that we know you will also love!
Gaston
An adorable doggy tale about a French Bulldog and a Poodle that learn that family is all about love.  This story features four puppies:  Fi Fi, Foo-Foo, Ooh-La-La, Gaston and Antoinette. Gaston learns to be a proper pooch from his poodle sisters.  The story evolves with a chance encounter at the park with two other families. Gaston and Antoinette switch places and learn to follow their hearts and find the family they feel like they truly belong to. Written by Kelly Dipucchio and illustrated by Christian Robinson.
Little People, Big Dreams Book Series
This book series features so many iconic influencers of history.  Currently over 100 individual books highlighting the front runners in areas such as science, fashion, sports, music and education. Written by Spanish resident, Maria Isabel Sanchez Vegara with a handful of talented different illustrators.
Guess How much I love you
This book can be found on almost every bookshelf.  The sweetest book about the depth of love with quotes like, "I love you so much, as deep as the ocean, as wide as the earth, as many stars in the sky.  All these added together is just the beginning of how much I love you".  Written by Sam McBratney and Illustrated by Anita Jeram.
8.Love is
Written by Diane Adams and illustrated by Claire Keane.  "This beautifully illustrated book tells the moving story of a little girl and a duckling who both grow to understand what it means to care for each other as they learn that love is as much about letting go as it is about holding on."
Lola Dutch
Written by Kenneth Wright and Illustrated by wife Sarah Jane Wright.  The main character, Lola Dutch, is rich with imagination and originality. Always using her creativity to come up with grand ideas from 'the best ways to serve breakfast -an elegant feast! -- to the ideal sleeping spot – a majestic blanket fort, of course!"
The wonderful things you will do
Written by Emily Winfield Martin.  This story "celebrates the dreams, acceptance, and love that parents have for their children . . . now and forever."
Dada
As a New York Times #1 bestseller, Jimmy Fallon's book series including DADA, MAMA, NANA, BABY and a co-written book with Jennifer Lopez called Con Pollo are on most bookshelves in America.  All family favorites! 
That's our summer round-up!  We hope you love our selection! Stay tuned for more awesome books!
Children's books.  Bestselling children's authors. Bestselling children's books. Award winning children's books. Library of congress. The Today Show Morning Show. Barnes and Noble.  Hachette Books. Harper Collins. Summer Reading List. Best baby gifts.  Baby shower books. 
Children's book Kids' book Children's story Picture book Bedtime stories Storybooks for kids Children's literature Educational books for children Interactive children's books Illustrated children's book Children's book series Children's book characters Adventure books for kids Funny children's books Animal stories for children Fantasy books for kids Learning books for children Preschool books Toddler books Best children's books Storytime bedtime story best baby shower gifts